Company K
The Wisconsin Rifles
Second Wisconsin Volunteer Infantry Association, Inc.
Return to Home page Second Wisconsin
---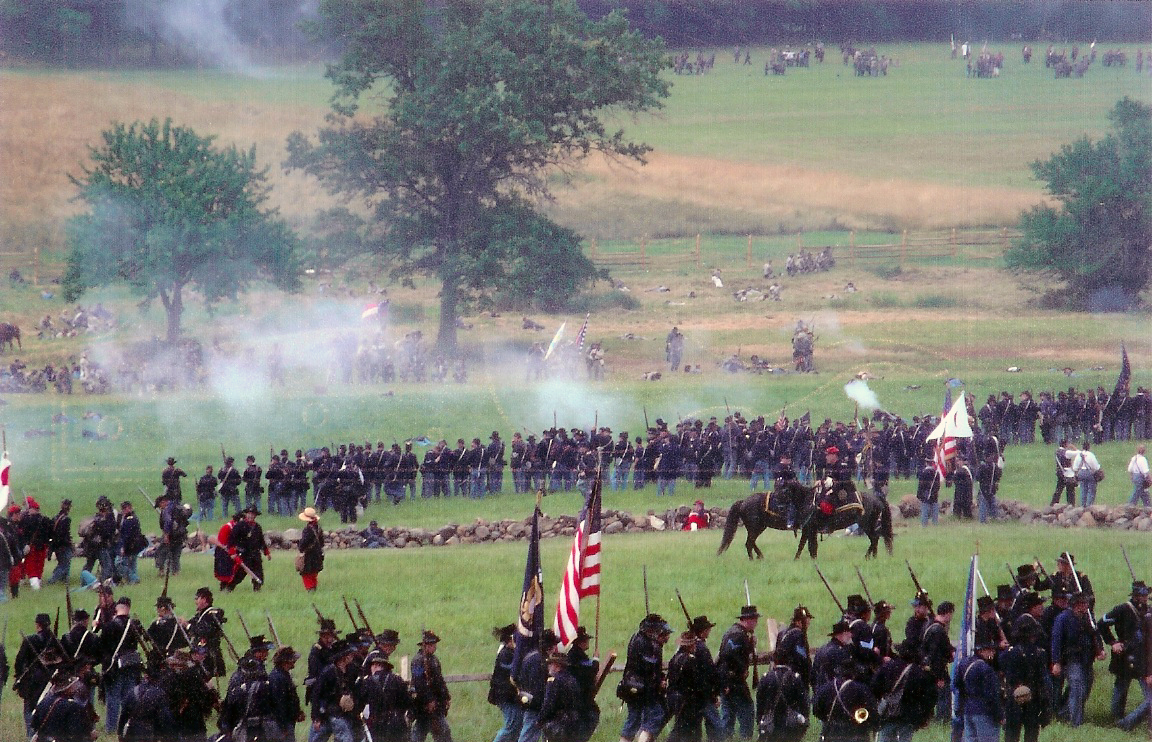 We have raised a Company of Infantry
and invite all those of able body that
wish to defend the Union to join.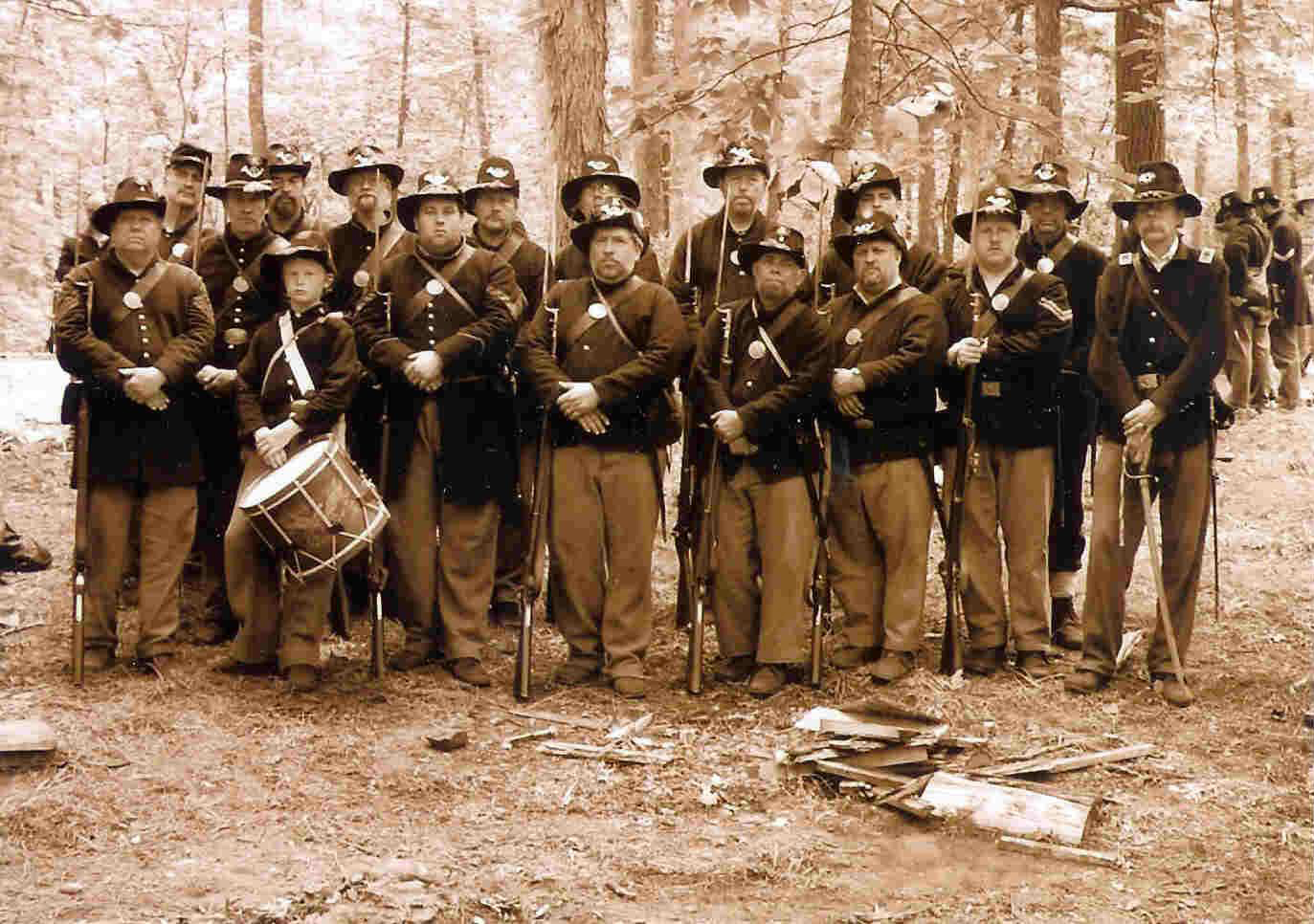 Members of Company K at Gettysburg 2009
Company K along with the entire 2nd Wisconsin Infantry Association is looking forward in
anticipation to the further events of the 150th Anniversary of the American Civil War.
We are participating in National Events of the 150th Anniversary
We expect that the interest in this significant anniversary will draw
large members of re-enactors and spectators to events.
We welcome new re-enactors and veterans to join our ranks.
We recommend that you join in 2013 to become skilled in drill and camp life,
and perfecting your impressions.
Company K, Second Wisconsin Volunteer Infantry Association, Inc. is located in
Madison Wisconsin, the home of the original company.
As a field organization, we strive to authentically portray the common infantryman in the Civil War.
As a community organization, we are committed to keeping the history of the Civil War era alive.
Company K is affiliated with the Second Wisconsin Association, and the Black Hat Battalion.
---
Join A Company of the Second Wisconsin Volunteer Regiment
---

For membership or information please contact recruiters:

Ryan Schwartz
or
Kevin Hampton
For other issues contact:

Capt. Ryan Holbrook
608-577-0492
holbroor@yahoo.com
or
Bob Mann (Milwaukee)
H. 262-821-1270
e-mail ironbgd@hotmail.com
---

As Company Quartermaster I am
responsible for ordering items for the company and keeping track of
company owned equipment. I'd like anyone who has any company purchased
equipment ( table's, chairs, wooden guns, clothes, etc.) please e-mail me
and let me know what you have so I can put a list together to keep track of
these items for the company. Thank you for the help in this matter.

Tom Bass, Quartermaster
2nd Wisconsin, Company K
e-mail fortnut@gmail.com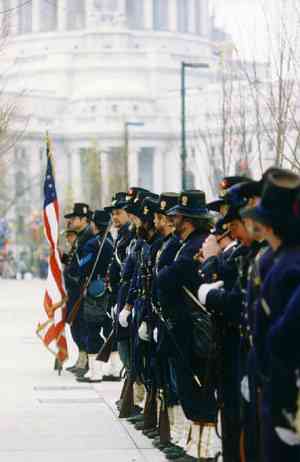 Or through our Second Wis Feedback Page.
Photos from the
Madison School Day Event
---
Many members do community school presentations
and living histories.